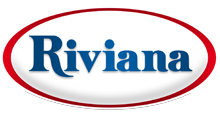 Arborio
Pearly grains with a creamy texture
Arborio Rice has a round, pearly grain with a starchy surface and the ability to absorb a lot of liquid and flavour during cooking. To retain the creaminess of the grain, it is important not to rinse prior to cooking.
Ideal for authentic Italian Risotto, Rice Puddings and other Mediterranean dishes such as Paella, and stuffed vegetables.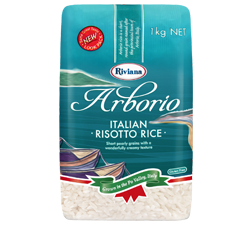 Basmati
Fine grains with a fragrant aroma
Known as the "Prince of Rice", our Basmati Rice is traditionally grown in Pakistan. A deliciously fragrant long grain rice, Basmati has a unique flavour and aroma, light texture and long slender grains.
Ideal for Indian curries and other Middle Eastern dishes.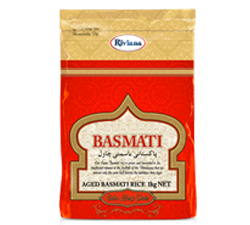 Jasmati
A fragrant mix of Jasmine and Basmati rices
Riviana Jasmati is a blend of Basmati and Jasmine rices with a unique fragrance and flavour. Ideal for Asian stirfrys, curries and fried rice. It can be used wherever Basmati or Jasmine rice is called for.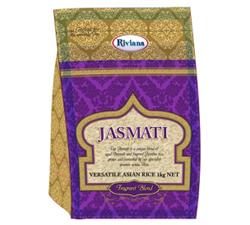 EZI-Cook Basmati
Parboiled grains that cook perfectly
Riviana Ezi-Cook Basmati Rice is a parboiled basmati rice. As the steam penetrates each grain it distributes and seals nutrients and colour from the outer bran layer, giving the rice a special golden colour. When cooked, this rice will not become gluggy but will cook perfectly each and every time. Ideal for Indian curries and other Middle Eastern dishes.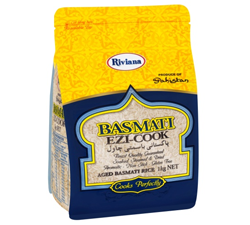 Brown Basmati Rice
Aged Basmati Rice.
Our Super Brown Basmati Rice is grown and harvested in the traditional manner at the foothills of the Himalayas, then we only remove the outer hull leaving the nutritious bran layer.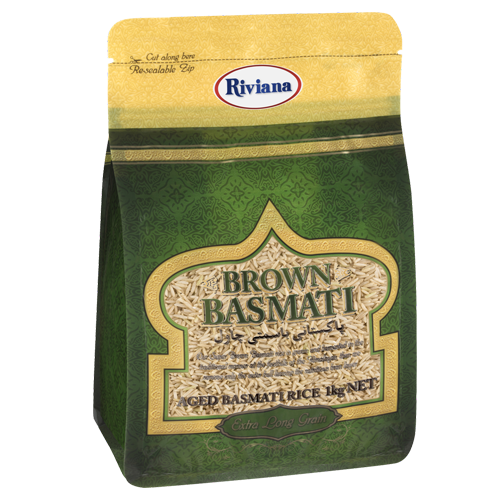 Popping Corn
Lots of fun for the whole family
Popping corn is practically all hard starch except for a small amount of moisture which explodes when heated, thus creating the "popped corn". Riviana Popping Corn is a fun product to make and may be served as a savoury or sweet snack food, by the addition of salt, butter and various flavourings.