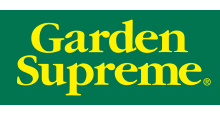 Frozen
Riviana's delicious selection of frozen berries & vegetables are the ideal alternative to fresh produce, with the same taste and quality plus the added convenience of longer shelf life. Enjoy a refreshing treat with Garden Supreme frozen berries and add the best in colour and flavour to any meal with Garden Supreme frozen vegetables. All our varieties are sorted, selected and snap frozen within hours of being picked to lock in the nourishment of farm fresh produce.
Antipasto
The Garden Supreme Antipasto range will enhance the flavours in all types of cuisine.
Canned Fruit
Loved for flavour, fruit is a winner on any menu. That's why we offer a range to suit a number of recipes and occasions.
Vegetables
Packed with natural taste, few ingredients top vegetables as a menu essential. Delicious on their own, or as a versatile ingredient, Garden Supreme vegetables offer variety and quality all year round. As part of this range you will find corn kernels, creamed corn and asparagus spears.