About Us
Riviana Foods is one of the country's leading and most successful food importers and is proudly Australian owned. We are part of the SunRice group of companies. With a uniquely diverse business, we manufacture, distribute and market a number of highly regarded brands across the retail grocery and foodservice sectors nationally.
Collectively, these brands boast a portfolio of over 500 products across multiple food categories including:
Rice
Olives, Antipasto & Traditional Pickled Vegetables
Olive Oil & Vinegar
Condiments & Sauces
Savoury & Sweet Biscuits
Fruit – Canned, Pouch, Frozen, Dried
Vegetable – Canned, Pouch, Frozen
Seafood – Canned, Pouch
Portion Control Desserts
Pasta & Noodles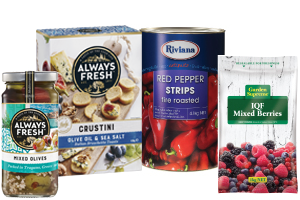 For over 70 years, we have specialised in bringing traditional and emerging international flavours, tastes and trends to Australia. As part of our commitment to quality products, we travel the world and partner with dedicated growers and producers who understand, like us, that quality has no compromise.

Vision
"We strive to be an innovative supplier of quality food products through entrepreneurial and flexible management to bring global flavours to Australia."

Values
Our enduring values are based on three key pillars:
Innovation
We are committed to constant innovation across all facets of the business, including the development of new food products and best practise business management.
Quality
To successfully operate in an increasingly competitive and changing business environment, it is imperative that quality is uncompromised in everything that we do.
People
We respect and place the highest value on all people within the business including staff, management, suppliers, customers and consumers. Riviana empowers and supports staff and suppliers to collaboratively drive business growth.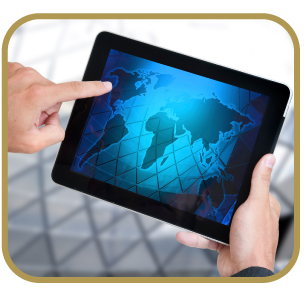 Our Story
We are proud of our longstanding, successful history of producing and providing quality food products to homes and businesses throughout Australia.
Our story begins in Wellington, New Zealand during the 1940's when we were founded as Neil Fuller & Sons. During the 1950's the business moved to Australia then in the early 1960's extended its business to include rice in Queensland. In the early 1970's, Neil Fuller & Sons was taken over by Riviana USA and then in later years was acquired by Colgate Palmolive.
During the early 1980's, the New Zealand Dairy Board acquired 50% of the equity of Riviana Foods Australia from Colgate Palmolive with full ownership being secured in 1986. In 1993, the New Zealand Dairy Board divested Riviana Foods Australia to Rice Growers Limited who currently remains the sole owner.
Today we are now a unique, dynamic and diversified food business that has a number of highly regarded brands within the retail grocery business including Always Fresh, Riviana, Fehlbergs, Admiral and Mahatma and the foodservice business with Riviana, Menu Master, Ocean Supreme, Garden Supreme, Regal Sea, 4 Seasons & Tastic.