Corporate Responsibility
As a manufacturer and importer of food, our vision is to meet the economic, environmental and social needs of our employees, customers and communities, while preserving the opportunity for future generations to do the same.
We believe that it is our on-going responsibility not only to provide excellent products and services, but also to contribute to overall social and environmental welfare.
Whilst we have many important policies to support this vision, it is important to us to go beyond words in a policy and support our community where possible – whether it be a gourmet hamper for a local school raffle or our longstanding food donations to Foodbank, a non-profit, hunger relief organisation in Australia supporting those in need.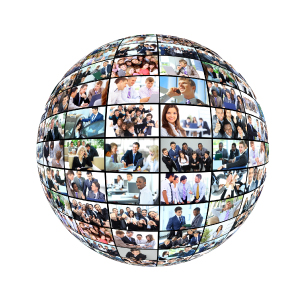 Sustainability
All Riviana Foods Pty Ltd facilities and operations comply with national and local environmental laws and regulations. We have implemented controls to minimise our impact on the environment by reducing our waste, air and water emissions.
We recognise the impact our actions have on the environment. At all our sites around Australia, every possible action is taken to reduce the effect we have on the environment, from recycling office and production materials to pollution management.
As part of our commitment to the environment, we are a signatory to the Australian Packaging Covenant - a voluntary initiative by Government and Industry. The Covenant seeks to minimise the environmental impacts arising from the disposal of used packaging, conserve resources through better design and production processes, and facilitate the re-use and recycling of used packaging materials.
We understand that our consumers are concerned about marine stewardship. Riviana Foods is committed to being open, honest and proactive with our labelling, sourcing and addressing consumer enquiries about our seafood products. We are proud that our Alaskan salmon products are certified for sustainability by the Alaska Seafood Marketing Institute. For more information refer to www.alaskaseafood.org. Riviana Foods Pty Ltd only sources tuna from tuna processors that comply with the requirements set down in the Earth Island Institute's International Dolphin Safe Monitoring Program. For more information refer to www.earthisland.org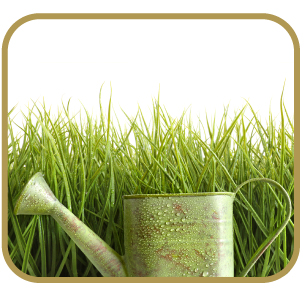 Our People
At Riviana Foods our people are central to everything we do – whether that be our employees, our customers or our suppliers. We believe in creating and maintaining a workplace that is safe, fair and diverse.
We are committed to providing safe workplaces for our employees, contractors and visitors. Strict compliance with all Occupational Health and Safety (OHS) laws and regulations is required in our workplaces. We adopt and implement best practice safety and quality management and have successfully established OHS Management systems into all our Australian facilities. We benchmark the implementation and outcomes of Safety, Health and Environment (SHE) performance with that of other food and beverage manufacturers. This practice has identified Riviana Foods to be consistently within the lower quartile for lost time injuries, compared with other manufacturers.
We want to help our employees achieve a healthy work life balance and ensure that health programs are accessible to employees - from promoting healthy eating and weight loss management, to 'Quit' smoking support programs.
At Riviana Foods, ethical behaviour and product sourcing is paramount and these activities have the full support of management. We meet all local laws in all countries that we source from with regard to: child labour, wages, work hours and benefits, discrimination, freedom of union association, OHS and the environment.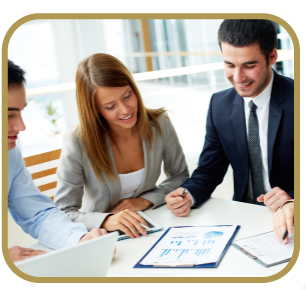 Quality
There is no higher priority for a food company than the safety and quality of its products. Riviana Foods has stringent measures in place to ensure that the food we supply is safe and of the quality that our consumer expects. Riviana Foods is committed to dealing with only reputable suppliers who follow our strict quality standards. Supplier relationships are benchmarked and evaluated in order to deliver continuous improvement in quality and service and we regularly audit major suppliers to ensure that they comply with our supplier requirements and guidelines.
We comply with SQF 2000/HACCP certification systems and the Woolworths Quality Assurance standard. Additionally we have a Food Import Compliance Agreement (FICA) in place between Riviana Foods and Australia's Commonwealth Department of Agriculture. This assures our customers that our programs and manufacturing facilities meet the highest standards of sanitation & cleanliness, food safety, ingredient quality and manufacturing integrity.
Riviana Foods acquired AS/NZ4801 which highlights the total commitment from management and manufacturing staff to creating a safe and healthy working environment.
We are committed to ensuring that our products are manufactured and sold in compliance with applicable Australian laws for food, labelling and marketing practices. These include the Food Standards Australia New Zealand (FSANZ) Food Standards Code, Codes of Practice, ACCC (Australian Competition and Consumer Commission), all local, State & Federal Government legislation and laws and AQIS (Australian Quarantine Inspection Services).
At our Melbourne head office we have a dedicated technical team and a purpose built laboratory and test kitchen, where technical staff conduct analytical, physical and organoleptic testing of products. We also have agreements in place with external laboratory, Silliker to provide Riviana Foods with global analytical services for product testing.